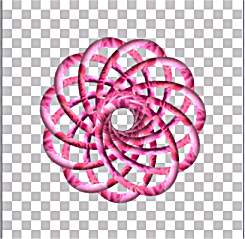 Give thought to a journey into your most empowering zone,
the Highway Of Natural Ways of Masters and Millionaires,
where you become a champion, with
Mr_Shortcut

Reach for the best in you, by starting today.
The Highway Of Natural Ways has great expectations of you.
Asking more from yourself in any effort leads to higher expectations.
Higher expectation repeatedly leads to higher productivity. Yes, for you, too.
IF you believe in yourself and your potential just one-tenth as much as Mr-Shortcut does,
you're already committed to making today more of a day worth living, and enjoying.
Because time itself is pressing upon you, there is no excuse for further delay.
This day illuminates the upgrade from all your prior devotions to mediocrity.
When winners dream with deadlines, life changes.
Each day has 1,440 opportunities for excellence.
Welcome to The Highway Of Natural Ways,
where high-speed mastery is yours,
free for your life and beyond,
because you're worth it.


| WingRaves | Success Shortcuts with YOUR MrShortcut | WingRaves EyeCandy | Success Sites
The Highway Of Natural Ways with WingRaves, deliciously interactive innovation by MisterShortcut. Greatest success shortcuts. WingRaves and other EyeCandy from MisterShortcut.
Any summary of the Mr-Shortcut Success Zen incluides the reminder that it's up to you.
Of COURSE these shortcuts work approximately 100% of the time, more so when used 100x or more.

Still, like a hammer on a shelf, it can drive no nails in until someone picks it up and uses it correctly.
Mr-Shortcut urges you to learn more, that you might live more, and give more to help the hellpless.
Wherever you are, whoever you are, there ways YOU can improve by at least one percent.
The Mr-Shortcut Success Zen is about using Mr-Shortcut's secrets gleaned from winners