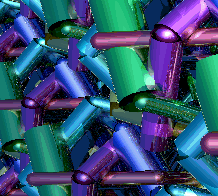 Life is filled with so many twists and turns.
Mentors are second only to experience.
For accelerated results, one must leap into action.
Finding mentors to review your approach is a big step.

Starting a business? Only a fool would ignore S.C.O.R.E.,
which remains free to all who are smart enough to ask.

Even twists & turns can be saddled to our mutual benefit.
The Highway Of Natural Ways - help yourself


Accelerated Success Through WaveRings
The Highway Of Natural Ways - WaveRings - Accelerated Success Is Yours
Accelerated success through the lovely pathway of waverings,
a Highway Of Natural Ways innovation for you.
Accelerated success with better shortcuts to success.
Waverings are an EyeCandy innovation of MisterShortcut.
Another gorgeously empowering success website for you to grow,
all by one pair of hands attached to a head that believes in YOU.

Any summary of the Mr-Shortcut Success Zen incluides the reminder that it's up to you.
Of COURSE these shortcuts work approximately 100% of the time, more so when used 100x or more.

Still, like a hammer on a shelf, it can drive no nails in until someone picks it up and uses it correctly.
Mr-Shortcut urges you to learn more, that you might live more, and give more to help the hellpless.
Wherever you are, whoever you are, there ways YOU can improve by at least one percent.
The Mr-Shortcut Success Zen is about using Mr-Shortcut's secrets gleaned from winners